Are you in the Houston area or planning to visit? Come see us!
From this location you can pick up orders placed online, place an order or shop for machines, masks and accessories in person. Our store front is open Monday through Friday, 8am to 5pm.
Need assistance? Our CPAP Experts are here to help with orders, product questions, sleep disorder, and anything else related to Sleep Apnea.
International Callers: +1 713-351-3414

Call Now - We're Ready to Help!

Mon-Fri 8am-8pm CST,
Sat 8am-5pm CST

Fax: 1-866-353-2727

International Customers:
+1 713-541-7377

Email Us or Fill Out the Ask A Question Form.

Mail

13235 N Promenade Blvd
Stafford, TX 77477

In Store

Store Front: Mon-Fri 8AM-5PM CST

13235 N Promenade Blvd
Stafford, TX 77477

Get Directions
Try Our Live Chat!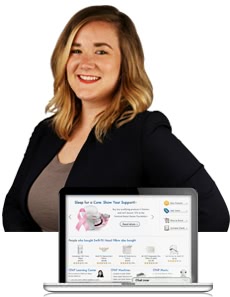 Get the help you need quickly!
Simply click on the chat box located in the bottom right of your screen to chat with a live CPAP expert.