Home

/

CPAP Software
CPAP Software
Though newer machines utilize smartphone apps or other digital software to track therapy, CPAP.com still stocks some of the physical software bundles for some older machines. We also carry the various SD cards and other data readers for many devices.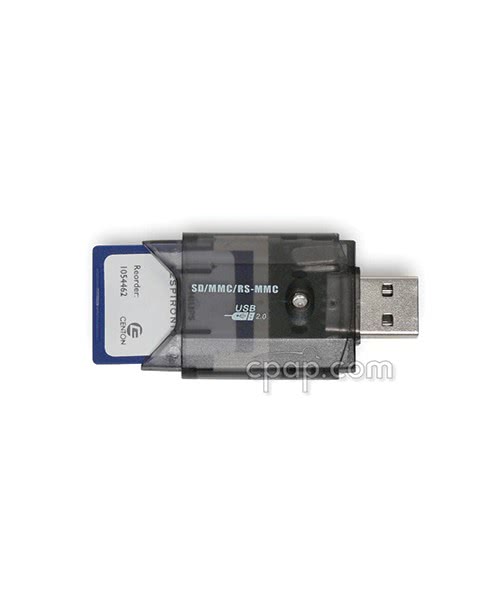 SD Memory Card
Large enough to store weeks of usage data.
Learn More
View all of our CPAP machine software and accessories
From physical software disks to replacement SD cards, we have various products to help track your therapy.
Shop everyday savings. No code required.
Shop Now
The Lumin Bullet
The latest tech in CPAP hose sanitization.
Learn More
Common Questions
Why do you need CPAP software? What data does your machine track? We've answered common questions like this below.
What is CPAP Software?
While many machines will display common therapy statistics on the onboard display, others have optional advanced data tracking available through an optional software program. Some of these programs are available on physical disks and require download cables from the machine to a computer, while others are downloadable programs and can be used with the data cable included with a machine. Each machine is unique, so on each software's page we highlight the compatibility.
Will Any SD Card Work with My Machine?
The short answer is, not necessarily. Many machines record therapy data in a certain format that requires a certain type of SD card, not to mention some utilize different sizes of SD card (standard, mini, micro). The easiest way to find what SD card works for your machine is to locate it in the part finder and see which SD card is referenced as a replacement part.