CPAP.com's Brian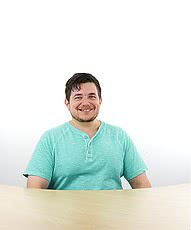 Name: Brian
Bio: Brian has lived in Houston most of his life. He joined CPAP.COM in 2006. Originally he was on course to be trained in the customer service department. It had been decided his talents would best be used to help the shipping department.

This has been a learning experience for him, and has allowed him to learn a lot about the world of CPAP.

His hobbies off the job are racing, working on cars and computers, and taking care of his baby girl.