CPAP.com's David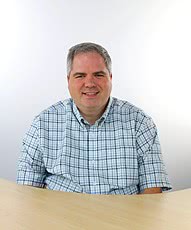 Name: David
Bio:
David Repasky is no stranger to CPAP devices, having been diagnosed with Sleep Apnea in 2017. He is currently on CPAP therapy with a DreamStation Auto Adjusting CPAP and wears a Simplus Full Face CPAP Mask. He brings the first-hand perspective of a CPAP patient to CPAP.com, and has personally experienced the health benefits associated with successful CPAP therapy. Since joining CPAP.com full-time in the spring of 2018, David has been trained in all things related to Sleep Apnea, including CPAP masks, machines, batteries, supplies, humidifiers. He has written articles on the latest Sleep Apnea research for CPAP.com's blog.
Like many others who started CPAP therapy David initially struggled with his treatment. The insurance company's estimate of his responsibility for his first CPAP machine was completely wrong, and he wound up overpaying for it by nearly $300. He also had a difficult time adjusting to the treatment, and learned many lessons along the way. He decided to pursue a career writing about Sleep Apnea as a way of sharing his experiences with CPAP with other people who may have gone through the same experiences.
One of his most popular articles, Don't Make This Mistake With Your First CPAP Machine, goes into more detail on his experience beginning his journey treating Sleep Apnea.He hopes that his experiences with Sleep Apnea can benefit others, and provide the hope that other people who live with Sleep Apnea can experience the benefits of CPAP therapy and treatment.
In addition to writing content for the CPAP.com blog, David also writes the content for new products, and collaborates on content in other parts of the site.
Originally from Dayton, Ohio, David graduated from The Ohio State University in 2007 and Germanna Community College in 2015. He has lived in Ohio, Virginia, and Texas. His hobbies include college football, developing WordPress themes, reading blogs and learning "how the internet works". He lives with his wife in Sugar Land, TX.