About Us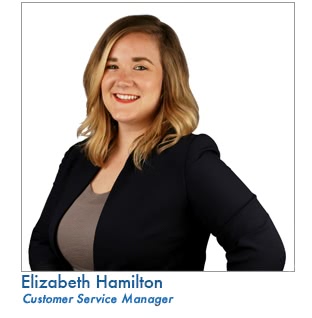 CPAP.com is a family owned and operated business dedicated to providing affordable Sleep Apnea equipment to those who need sleep therapy. CPAP.com was formally established in 1999, and since then, we've grown leaps and bounds! We are proud of the dynamic, caring staff we have built, and the products and services we are able to offer our customers.
Currently we stock over 1,000 different products, including over 230 masks and over 60 machines and over 70 comfort items. Our company goal is to always stock the largest selection, at low prices, while also providing unmatched customer service. CPAP.com strives to keep the latest products in stock complete with thorough information. In short, we want to help you get the best equipment suited for your needs, at a great price.
Testimonials
Our Innovations
CPAPtalk.com. Our endeavors don't stop there. We also host and participate in CPAPtalk.com. This sister site is our online forum where Sleep Apnea patients can find support, information and advice. CPAPtalk.com also provided the springboard for Product Challenge! The CPAPtalk.com Product Challenge is a head to head competition facilitated between two similar CPAP products to determine which product is most effective. Product Challenge carefully enrolls sleep therapy users, like yourself, in order to ensure all results are reflective of what the sleep community likes, needs and wants. Visit the Product Challenge home page to learn more.
Learning Center. Welcome to the Learning Center! Here you will find all our great resources in one place. The Learning Center can answer your equipment questions, supply you with general sleep health information and even information about how to order products. Read FAQs, view videos, surf our wiki and learn all there is to know about Sleep Apnea!
Replacement Part Finder. Trying to replace that whats-the-name part for the doo-hicky on the top of your mask? Ever wonder if the cushion on your mask is replaceable or what type of filters your machine needs? Now finding out is easy! Use the Part Finder to look up the parts for your equipment. First select the type of product: mask, machine, or humidifier. Then choose the equipment you own, and a full list of the replacement parts will propagate. Already know what part you need? You can go straight to the CPAP Supplies shopping category.
Compare Charts. Would you rather look at our top products and compare their features? Check out the comparison charts for our various CPAP masks and CPAP machines. Full product charts are available, or compare just a few masks or machines by selecting the products you want, and click "compare selected."
Quick Reorder. Can't remember the name of the mask or machine filters you purchased? We have a fast solution. Click the Quick Reorder button on CPAP.com to log into your account and see the list of products you have previously purchased. Here you can add items to your cart for a quick reorder.
We hope our site and service helps you achieve the sleep therapy you need. If you have any questions or suggestions for things you would like to see in the future, please do not hesitate to contact us at CPAP@CPAP.com or call our customer service line at 1.800.356.5221.
Financial News and Information
At CPAP.com we value our independence. We want to make sure our company is run so we have the final say with how we manage our company, employees, and how we take care of our customers. In order to do this, we have a conservative financial plan, along with avoiding any financial arrangement that impacts our ability to offer honest and unbiased advice to our customers. Find out more at our financial news page.