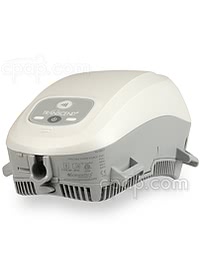 CPAP Machines Overview
CPAP machines blow air at a pressure high enough to keep your airway open during sleep. Modern machines offer therapy tracking software, off grid power options and heated humidification. Machine type is determined by the complexity level of the machines air delivery algorithm. CPAP machines blow one pressure no matter what, APAP machines adjust in a breath by breath basis to your ideal pressure and BiPAP machines blow one inhale and one exhale pressure.
Shop Now
CPAP Machines FAQs
CPAP Machines Video
More Videos
CPAP Users Say
CPAPtalk.com CPAP User Discussions
Did You Know?, CPAP Machines
CPAP.com offers over 45 different machines.
All machines offer ramp capabilities. With ramp, your machine will build up to your pressure setting, instead of starting at full pressure.
All CPAP machines have a filter. It is located at the air intake at the back of the machine.
If you are unsure what your machine set up includes, check the product description for a full list of included items.
CPAP Machines Articles
CPAPtalk.com Wiki Articles
Research Articles
Top CPAP Machines
Top CPAP Machines by User Review
Top CPAP Machines by Sales
Top CPAP Machines by User Review
Top CPAP Machines by Sales