Take 15% off
your order of $200+ by subscribing!
Join Today!
Home

/

Somnetics
Transcend Mask Adapter Ring
BY Somnetics
Item #503018
---
Order ships today if placed by 4PM CST
The right adapter ring is required in order to use one of the compatible mask cushions with the:
Please Note: This product is not compatible with the following machines:
The list of compatible mask cushions is listed below. You need to have the matching Transcend Mask Adapter ring to be able to use one cushions below with the Transcend CPAP System.
Transcend is currently compatible with the following masks:
To Assemble:
Please follow these directions on how to attache the mask adapter ring. If you have any questions, please watch the videos on the video tab, or give us a call.
Place the top of the adapter ring into the Transcend Mask Interface. There are 2 hooks the top snaps into.
Push the bottom of the adapter ring into the bottom clips until you hear a "snap."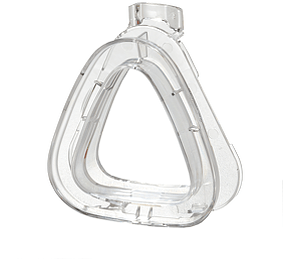 Transcend Mask Adapter Ring
---