Reusable Black Foam Filters for Apex XT, ComfortPAP, Puresom and Zzz-PAP CPAP Machine (2 Pack)
Top Review
"It is convenient to order supplies through your company and the orders are processed promptly and correctly."

VERIFIED CPAP.COM CUSTOMER
September 25, 2008
Product Overview
Manufactured by Generic.
Product Features
The Reusable Black Foam Filters for Apex XT, ComfortPAP, Puresom and Zzz-PAP CPAP Machine (2 Pack)) is a package of two reusable foam filters. This filter is designed to be cleaned and reused.
On a weekly basis, rinse the filter under clear running water. Do NOT use soap to clean the filter as it could decrease the air intake of the machine. Allow the filter to air dry before reinserting in the machine. Discontinue use of the foam filter when it begins to show signs of wear.
This foam filter works with the following machines:
Apex XT
Puresom
Zzz-PAP
ComfortPAP
Some of the machines listed above use both a white fine filter and a foam washable filter. If a white filter is also used, inset it into the machine first. Next inset the foam filter into the filter well on the back of the machine after the disposable filter has been installed.
Images of compatible machines: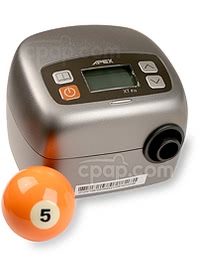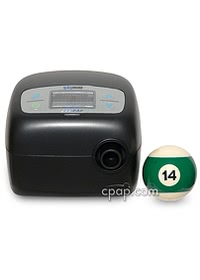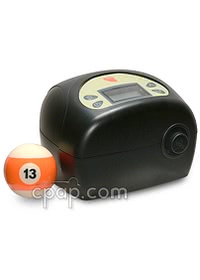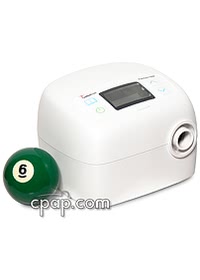 Return On Warranty Issues Only

Specifications
Product Specifications
Filter Materials: Polyurethane
CPAP.com always offers these services:
8 am to 8 pm CST Toll Free Phone and Email Support
24 hour access to our CPAPtalk.com Support Forum
Learning Center for information on sleep apnea and cpap equipment
Consumer Purchasing Trends Reports
Warranty Services for all items purchased through CPAP.com
Insurance Compliant Invoices
Free Prescription Request System
Customer Reviews
View All Reviews
CPAP Video & FAQ
Frequently Asked Questions (FAQs)
Do all CPAPs use filters?

Yes, all CPAPs use at least one filter that is usually a type of foam material and washable. Some CPAPs offer finer filtration with the addition of a disposable paper filter.

Cleaning and changing filters is the only maintenance required for a CPAP machine.

The filters are located at the back of the machine at the air intake.

In what order do I insert the filters?

If using both a foam and paper filter, the white paper filter is inserted into the filter area first. Some paper filters use the same material on both sides and either side can face into the machine. Other paper filters may have a plastic mesh side and a soft, fuzzy side. Insert the mesh side facing into the machine and the fuzzy side facing out of the machine as shown in the image below.

"308"="" border="0" alt="mesh filter">

If the paper filter has a tab, fold it facing out of the machine for easy removal. The foam filter is inserted into the filter area after the paper filter is installed. The foam filter will catch the larger dirt particles first.

If you are using a two colored filter, the colored side faces out as shown in the image below.



How often should I clean my filters?

Washable foam filters should be cleaned as soon as they become discolored. Manufacturers recommend foam filters be rinsed weekly under clear running water and allowed to air dry before being reinstalled in the machine. If the machine is used in a very dusty environment, the foam filter may require more frequent cleaning.

Disposable filters and bacteria filters are not intended to be cleaned but rather changed out, disposing of the used filter. Manufacturers recommend changing the disposable filter once a month, more frequently if used in a very dusty environment.

How often should I replace my filters?

Reusable foam filters should be replaced when they deteriorate and begin to fall apart, much as a sponge does. The foam filter should be washed with a mild detergent monthly and should be replaced every 3 months or more if the foam is torn.

Disposable fine filters and bacteria filters should be discarded as soon as they become discolored or at least every 30 days.

If you live in a house with pets or smoke, you may need to replace the filters more often.

What are reusable foam filters?

Foam filters are designed to collect larger dirt particles and animal fur. If two filters are used in a machine, the foam filter should be on the outside.

An example of a reusable foam filter is shown below.


What are disposable fine filters?

Ultra fine filters collect much smaller particles and are useful for those with allergies or sinus issues. These filters are not meant to be cleaned, but discarded when dirty.

An example of a disposable fine filter is shown below.



What is an In-line Outlet Bacteria Filter for CPAP/BiPAP?

Bacteria filters are fine enough to remove some bacteria and are clinically indicated when a CPAP machine is used by more than one person. However, many CPAP users find them helpful in reducing the occurrence of sinus infections and other nasal issues. Bacteria filters can be used with an CPAP/APAP/ or BiPAP machine.

Bacteria filters are housed in a plastic frame and are placed at the CPAP air outlet, rather than the air inlet. They may be used with humidifiers, but should be removed and allowed to air dry during the day.

This filter is placed at the air outtake for your machine if you are not using a humidifiers. If you are using a humidifier, it is placed at the air outake for your humidifier. The bacteria filter is placed in the air outtake and the CPAP hose is placed on the other end.

The entire housing is disposable and should be discarded as soon as matter becomes visible. A clogged Bacteria filter may affect the amount of air delivered by the CPAP.

An example of a bacteria filter is shown below. Follow by an image showing how it installed.


Visit the Learning Center