Home

/

Curative Medical
Reusable Black Foam Filter for Curasa CPAP Machines (2 Pack)
BY Curative Medical
Item #WB000456-02
---
Item # WB000456-02
Not Currently In Stock
The Reusable Black Foam Filter for Curasa CPAP Machines (2 Pack) is a 2 pack of the foam filter for use with the Curasa line of machine. It is placed into the filter cassette first to catch and filter out large particles from getting into the CPAP air. The foam filter should be washed weekly and replaced around every 6 months.
This is a package of 2 washable foam filters and does not include the filter cassette or white filters. These filters are for the Curasa line of machines only and will not fit any other machines.
Compatible Machines
Image of Compatible Curasa Machines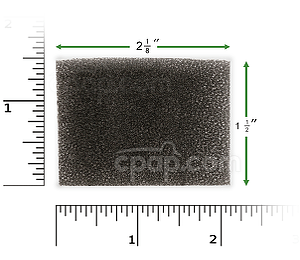 Reusable Black Foam Filter for Curasa CP...