Take 15% off
your order of $200+ by subscribing!
Join Today!
Home

/

Generic
Disposable White Fine Filters for Respironics Solo, Solo LX, Solo Plus, Solo Plus LX, Remstar LX, Remstar Plus LX, Aria LX, Virtuoso LX (1 Pack)
---
Order ships today if placed by 4PM CST
Solo & Remstar LX Fine Filters (1 pack)
Overview
This is a replacement disposable white filter to be used in Respironics machines. A list of compatible machines include:
Respironics Solo
Respironics Solo LX
Respironics Solo Plus
Respironics Solo Plus LX
Remstar LX
Remstar Plus LX
Aria LX
Virtuoso LX
No image(s) available for the machines using these filters.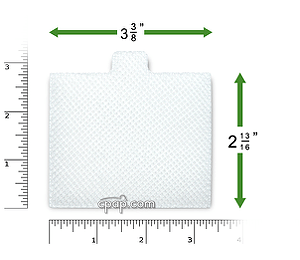 Disposable White Fine Filters for Respir...
---