Home

/

SleepSense
---
Order ships today if placed by 4PM CST
Product
Overview
Have you ever wanted to talk, yawn, cough without removing your mask? EZ Talk Connector makes it easy!
The EZ Talk Connector fits between the mask elbow and the hose. Simply press the lever on the EZ Talk Connector to interrupt the flow of air so you can speak, yawn or cough without removing the mask.
To insert the EZ Talk Connector between a hose and mask, connect the smaller diameter end of the connector to the hose, then insert the mask connection into the larger diameter end.
The innovative EZ Talk was developed by a Sleep professional and is compatible with all CPAP/BiPAP masks and hoses, including nasal, full face and nasal pillow masks.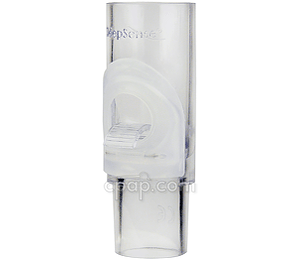 EZ Talk Connector
---