Save 20% today
and gain access to all future offers!
Sign Up & Save >
Home

/

Headgear

/

ResMed
Headgear for AirFit™ N20 & AirFit™ N20 for Her Nasal CPAP Masks
---
Order ships today if placed by 4PM CST
Product
Overview
Do you replace your N20 Headgear frequently? Join our auto-supply subscription to save time AND money!

The Headgear for AirFit™ N20 Nasal CPAP Mask is the replacement headgear for the AirFit™ N20, AirFit™ N20 for Her, and AirTouch N20 Nasal CPAP Masks. This is the replacement headgear with magnetic clips only and does not include any other items.
This headgear is only compatible with the N20 nasal masks by ResMed. It is not compatible with any other masks. The blue headgear is available in sizes small, medium, and large, while the violet headgear is available in size small. Choose the desired size and color when ordering. The headgear sizes are interchangeable.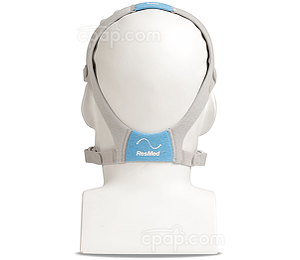 Headgear for AirFit™ N20 & AirFit™ N20 f...