Home

/

Somnetics
Solar Charger for Transcend Batteries
BY Somnetics
Item #503056
---
Order ships today if placed by 4PM CST
Product
Overview
Compatible with the Transcend Travel line of machines, some of the world's smallest CPAPs, the Solar Charger for Transcend Batteries adds another layer of portability by allowing the Transcend Travel machines to be used anywhere there is direct sunlight available.
The Solar Charger for Transcend Batteries is a foldable solar panel that when placed in direct sunlight will charge the Transcend Multi-Night Battery. The Multi-Night battery can be charged in approximately 12 hours in direct sunlight. It will also charge the Transcend Overnight Battery, which is no longer available for purchase, in approximately 6 hours. These times may vary depending on the UV index. These batteries connect directly to the solar charger without the need of converters or inverters.
When folded, the solar charger measures 12.5 in L x 7 in W x 1.25 in H and weighs 0.7 lbs. Unfolded, the solar charger measures 34.5 in L x 12.5 in W.
Please note, this solar charger will only work with the Transcend Overnight (No Longer Available) and Multi-Night batteries which are for use with the:
This is the solar charger only and does not include a Transcend machine or battery.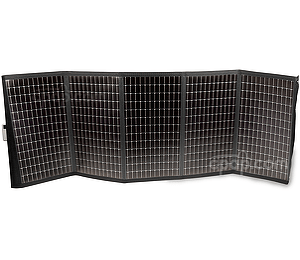 Solar Charger for Transcend Batteries
---