Save 20% today
and gain access to all future offers!
Sign Up & Save >
Home

/

Circadiance
Threaded Connector for SleepWeaver Elan Nasal CPAP Mask
BY Circadiance
Item #100777
---
Order ships today if placed by 4PM CST
This is the threaded connector for use with the SleepWeave elan™ Soft Cloth Nasal CPAP Mask. This connecter feeds from inside the soft cloth cushion through the opening to connect with the Washer for SleepWeaver elan Nasal Mask. The threaded connector then screws onto the swivel elbow.
From inside the mask outward, the order of the components of the SleepWeaver Elan swivel elbow are:
Threaded connector
Soft cloth cushion
Washer
Swivel Elbow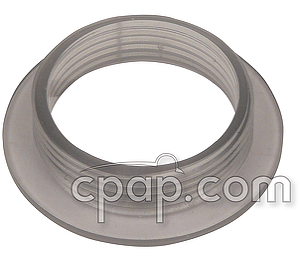 Threaded Connector for SleepWeaver Elan...