Take 15% off
your order of $200+ by subscribing!
Join Today!
Home

/

3B Medical
Replacement ComfortLine Heated Tubing
BY 3B Medical
Item #3BCL-1010
---
Order ships today if placed by 4PM CST
Product
Overview
This product is currently out of stock. While we have ordered more, we don't know when the next shipment will arrive and cannot guarantee a shipping date.
The Replacement ComfortLine Heated Tubing is the replacement tube for use with the ComfortLine Heated Tubing Kit. This is the tubing only. This product does NOT include the power supply and cords which are required to heat the tube.
Click the link to view the entire kit: ComfortLine Heated Tubing Kit.
The ComfortLine Heated Tubing measures 71.25 inches from end to end. This measurement includes the cuffs. The diameter of the tube is 19mm.
Compatibility Notes:
PR System One devices with software Versions EARLIER than 1.24 are not recommended for use with the ComfortLine. The version of software flashes on the display screen when the machine is first turned on.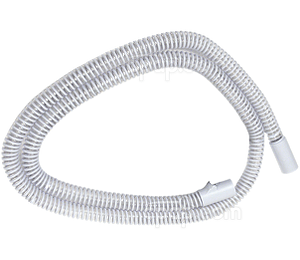 Replacement ComfortLine Heated Tubing
---