Philips Respironics Shielded DC Cord for DreamStation CPAP Machines
Top Review
"I needed to operate my new CPAP in my RV on battery power and this cord allowed that."

VERIFIED CPAP.COM CUSTOMER
June 2, 2016
Product Overview
Manufactured by Philips Respironics.
Product Features
The Shielded DC Cord for DreamStation CPAP Machines is a DC cable used to connect a Dreamstation machine from Philips Respironics to a cigarette lighter style 12 volt outlet. This is the DC cord only and does not include any other parts or products.
The DC cord will power the DreamStation machine along with heated humidifier and heated tube if connected. Please note that adding the heated humidifier and heated tube will both increase power draw, which will reduce run time from a battery.
Compatible Machines
This DC cord will work with these DreamStation machines ONLY. It will not work with any other machines, including other machines by Philips Respironics. Below is an image of a compatible DreamStation machine for reference.
Image of Compatible DreamStation Machine: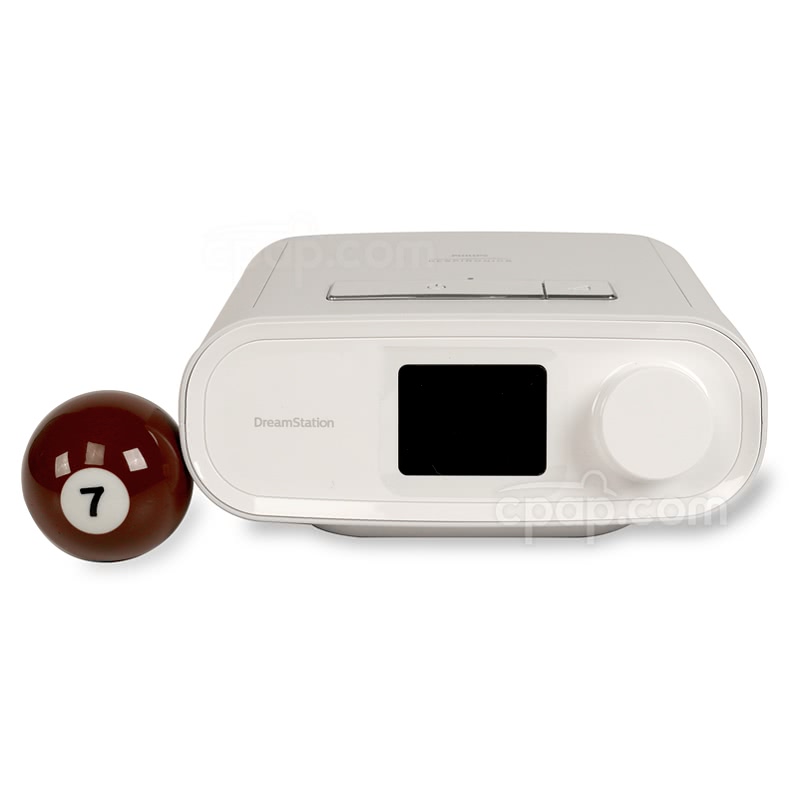 Return On Warranty Issues Only

Specifications
This Product Includes...
1 - Shielded DC Cord for DreamStation Machines
2 - Additional 8 AMP Fuses
Product Specifications
Weight - DC Cord: 10.4 oz
Length - Cord (End to End): 76 in
Length - Cord (Excluding Connections): 72 in
Fuse: 8 AMPs
Warranty: 90 Days
CPAP.com always offers these services:
8 am to 8 pm CST Toll Free Phone and Email Support
24 hour access to our CPAPtalk.com Support Forum
Learning Center for information on sleep apnea and cpap equipment
Consumer Purchasing Trends Reports
Warranty Services for all items purchased through CPAP.com
Insurance Compliant Invoices
Free Prescription Request System
Manufacturer Note
Philips Respironics products are for sale only to patients within the U.S. and not to other third parties or businesses.
All services provided by CPAP.com, including advertisement, ordering, sale, delivery, instruction, and setup of the products are performed solely by CPAP.com and independently of the manufacturer.
Important Tips
Vehicle Safety Tips
These vehicle safety tips are written according to statements from the manufacturer.
When the device is not in use, the Shielded DC Cord should not be plugged into the vehicle.
When DC power is being drawn from a vehicle battery, the manufacturer suggests only using when the vehicle's engine is turned off. Please observe battery capacity to avoid draining the vehicle's battery.
The alternator, which runs when the vehicle is in use, can cause voltage spikes that will potentially damage the DC cord.
The 12 volt is intended to be used with systems that are either "positive hot" or "negative ground" only. If these details are unknown, speak with the manufacturer of the vehicle.
Please Note: The Shielded DC Cord for DreamStation Machines is designed to blow the fuse, in order to protect the CPAP machine if an issue arises.
Compatibility Tips
This shielded DC cord will only work with DreamStation machines by Philips Respironics. It will not power any other machines, including other Respironics machines.
Humidifier Tips
Please note that although the DC cord will power the machine and heated humidifier and heated tube if attached, this will significantly increase power draw. This will result in a greatly reduced run time from the power source being used. To receive the longest run time possible, it is suggested to disconnect the humidifier, or use it with the heat setting turned to 0 or off so that it will work as a passover humidifier and not reduce run time.
Customer Reviews
View All Reviews
CPAP Video & FAQ
Visit the Learning Center