Save 20% today
and gain access to all future offers!
Sign Up & Save >
Home

/

Headgear

/

ResMed
---
Order ships today if placed by 4PM CST
Need replacement parts & accessories?
Shop Now
Product
Overview
Do you replace this item frequently? Join our auto-supply subscription to save time AND money!

This is the Headgear for Swift™ LT by ResMed. The Swift LT uses a patented rotating barrel to adjust the pillow angle. The stability arms expand to accommodate most facial widths including narrow or wide faces.
This headgear fits both the Swift LT and Swift LT for Her Nasal Pillow CPAP Mask. You can find this product in a light blue color on our website at Headgear for Mirage Swift LT for Her.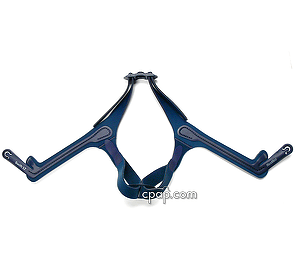 Headgear for Swift™ LT