Save 20% today
and gain access to all future offers!
Sign Up & Save >
Home

/

Somnetics
Transcend 365 miniCPAP Air Inlet Filter
BY Somnetics
Item #503096
---
Order ships today if placed by 4PM CST
Product
Overview
Do you replace this item frequently? Join our auto-supply subscription to save time AND money!

The Air Inlet Filter for the Transcend 365 is used to filter the ambient air and remove any dust, pollen, or other irritants from the air before you inhale. The Air Inlet Filter is intended to be replaced once every 6 months, or when the foam begins to break down.
This filter is the replacement for the original filter, shipped with the Somnetics Transcend 365, and will not work with the Transcend 3 or any other device. Filters from other Transcend machines cannot be used with the Transcend 365.
The filter is designed to filter out many irritants but is not designed to clean large amounts of environmental pollutants such as cigarette smoke. For best results, do not use your machine in a smoky environment. Over time, tar can build up in the machine, (if used around cigarette smoke), leading to the loss of the device.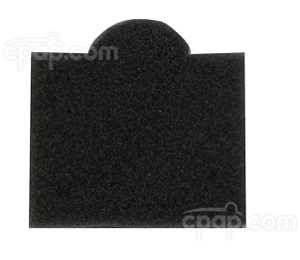 Transcend 365 miniCPAP Air Inlet Filter