Beards provide extra insulation, but when it comes to accommodating a CPAP mask, they often get in the way and make it hard to get a good seal.
What's a bearded guy to do?
The best solution to get a reliable seal with a beard is to use a nasal mask or a nasal pillow mask, as these don't require a seal around the mouth. However, it's still entirely possible that your plush facial hair will be comfortable in a full face mask. After all, there are no wrong answers in CPAP therapy as long as it's helping you get the most out of your sleep apnea therapy.
When choosing a new mask, comfort is essential, but so is noise and price—and we've got you covered on all fronts.
Some of the most popular CPAP masks for beards include:
Keep reading to learn about our top four CPAP mask picks for those with facial hair.
Editor's Pick: AirFit™ P10 Nasal Pillow Mask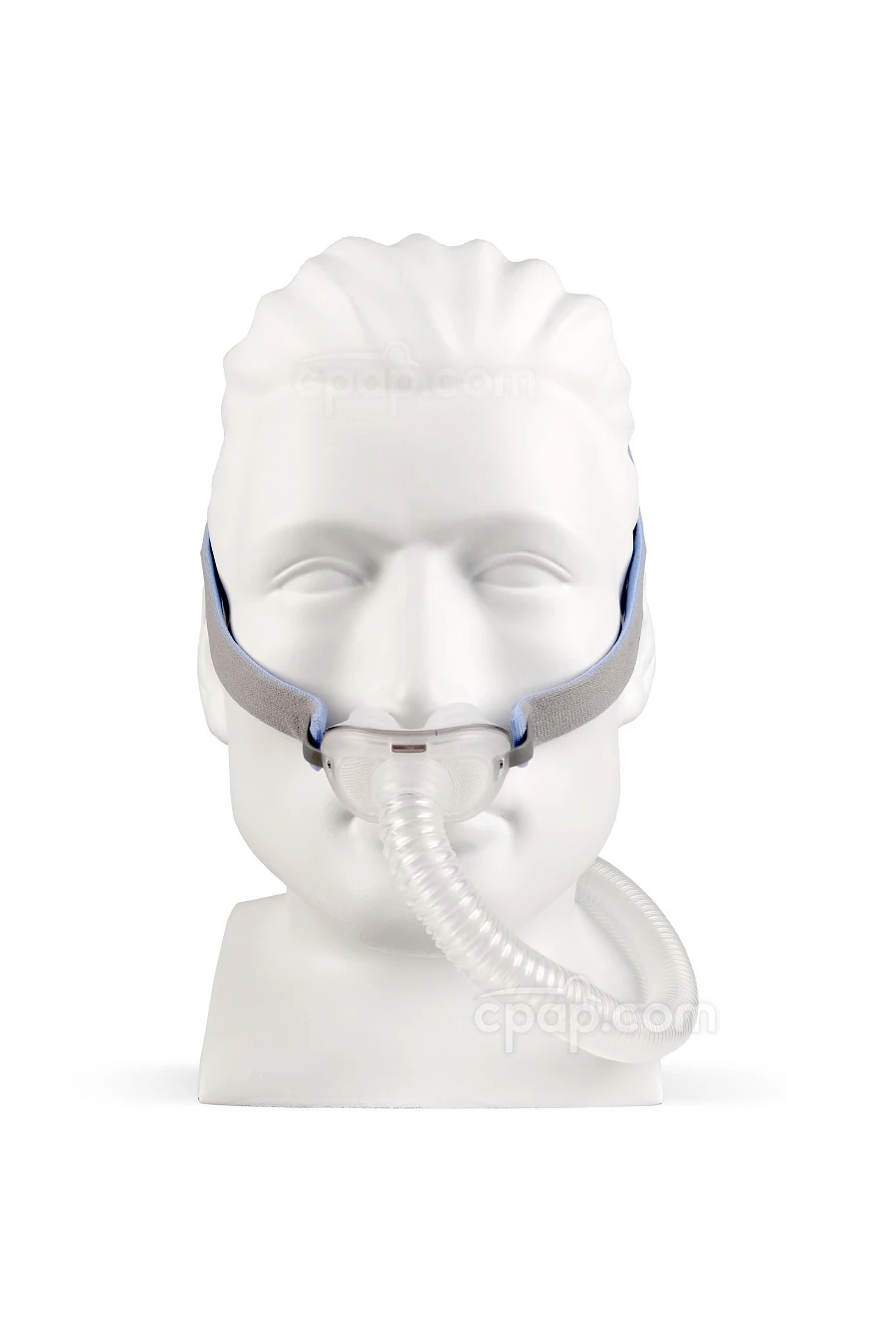 The AirFit™ P10 Nasal Pillow Mask is one of our best-selling masks, and it's easy to see why. It has a small footprint and makes little noise. The manufacturer even states that it only generates 21 decibels, which is considered softer than whisper-quiet. It will create fewer disturbances for you, and there's also a good chance it will be quieter than your CPAP machine.
The P10 is a very reliable and comfortable mask, one that can serve you well through the winter and beyond. The open field of vision is also a nice touch, as you can read, watch TV, or browse the internet on your phone while getting ready for bed. Its design and lightweight construction make it an ideal choice for anyone with a beard or mustache.
Customer's Choice: DreamWear Nasal CPAP Mask with Headgear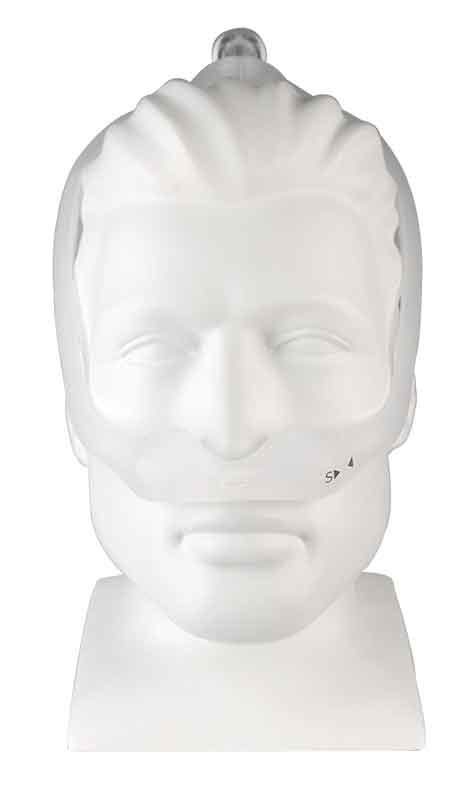 The lack of bulk near the front makes the DreamWear Nasal CPAP Mask ideal for anyone who has a beard or mustache, and you may not even need to trim your facial hair to get this mask to work. Airflow from a CPAP machine enters at the top of the head and flows through the frame, reducing the number of extra tubes needed and making the mask simple to clean and operate.
The DreamWear Nasal Fit Pack comes with cushions in all three sizes, so you can try each one to find the version that works the best for you. If you try it and you can't get a good seal, I would encourage you to try cutting a little bit of hair from your upper lip, and then try it again. If it doesn't work, remember that all masks sold by CPAP.com have a free return policy, so you could take advantage of it and get a mask that fits better.
Best Value: SleepWeaver Advance Nasal CPAP Mask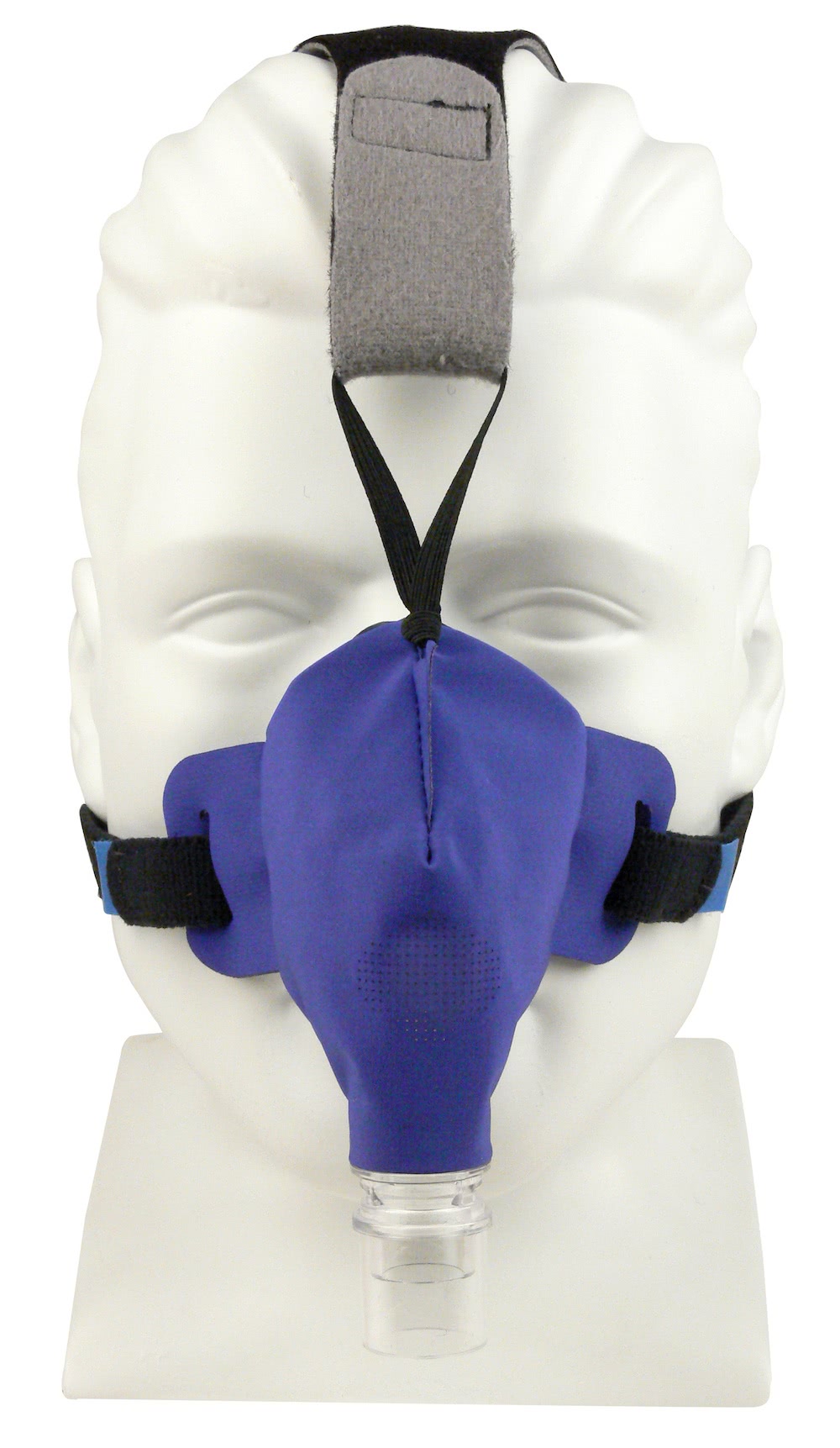 Lots of CPAP users can't tolerate the feeling of silicone or don't want to deal with a bulky mask. Priced at around $59, the SleepWeaver Advance Nasal CPAP Mask uses an all-cloth design to create a seal that's more comfortable than some of the models that use silicone. It's designed to be one of the lightest CPAP masks and uses advanced technology to allow the cushion to be made entirely out of cloth.
If your budget is keeping you from getting a mask that's around $100, the SleepWeaver may be a good mask for you to go with, because of its minimal design and how gentle it is on skin.
A Full Mask for a Full Beard: Amara View Full Face CPAP Mask
If you prefer or need a full face CPAP mask, then look no further than the Amara View Full Face CPAP Mask. This Respironics mask is a less invasive version of a traditional full face mask design and is constructed to seal under your nose and around your mouth, eliminating the typical forehead support. This also makes the Amara View ideal to either read a book or catch the highlights from the game while getting ready for bed.
Priced under $100, this mask is reasonably priced, so if you prefer a full face mask that's equipped with comfort for your facial hair, this one might be the one for you.
Whether you need a quiet mask, are on a budget, or want to go with a customer favorite, you don't need to sacrifice your facial hair in order to find a beard-friendly CPAP mask to get the most out of your CPAP therapy.
If you're growing in a beard or don't want to try a full face mask, remember to get a chinstrap as you switch to a nasal or nasal pillow version.
Related Reading: How to Choose The Best CPAP Chinstrap For You!
David Repasky has been using CPAP treatment since 2017 and has first-hand experience with what it's like to live with Sleep Apnea. He brings the patient's perspective to the CPAP.com blog and has received formal training in CPAP machines, masks, and equipment.