Home

/

Philips Respironics
DreamStation Cellular Modem, Non-oximetry
BY Philips Respironics
Item #100604C
---
Order ships today if placed by 4PM CST
Dreamstation Celullar Modem
Overview
The DreamStation Cellular Modem (Non-Oximetry) is the way the DreamStation models of CPAP and APAP machines transmit sleep data to healthcare providers. This modem is compatible with the DreamStation line of machines ONLY. It is not compatible with any other machines, and also not compatible with the DreamStation Go.
"Oximetry" refers to measuring blood oxygen levels, and transmitting that data. Some insurance companies require this data be transmitted as a measure of compliance. If you're not required to transmit this data, this modem would be a good fit.
About one-hour after turning the DreamStation off, the cellular modem transmits sleep data to a physician or other healthcare provider. This process happens automatically. The process can also be done manually in the menus on the DreamStation machine. The modem can also be turned off temporarily by navigating to the My Setup menu and selecting "Modem Off."
It is not necessary to purchase a data plan for this device from a cellular provider.
Compatible DreamStation Series Machines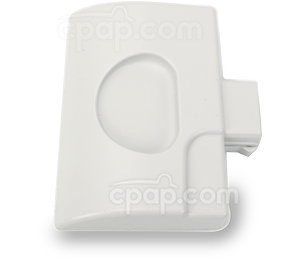 DreamStation Cellular Modem, Non-oximetr...
---