Take 15% off
your order of $200+ by subscribing!
Join Today!
Home

/

ResMed
Swift™ LT Nasal Pillow CPAP Mask Assembly Kit - One Size Pillows
---
Order ships today if placed by 4PM CST
Need replacement parts & accessories?
Shop Now
Swift™ LT Mask Assembly - 1 Size
Overview
This is the Swift™ LT Nasal Pillow mask frame with one set of nasal pillows. This product does not include the headgear which may be purchased separately: Headgear for Swift™ LT.
Quiet and lightweight, the ResMed Swift™ LT Nasal Pillow is a complete redesign of the Mirage Swift line of masks. By locating the exhalation vent on the frame the air is directed downward making for a more comfortable night's sleep for both the one using the Swift LT and a bed partner.
The dual walls of the pillow provide stability and comfort. The flexible base lets the frame move without losing the seal against the nare. Any size Swift™ LT nasal pillow can be used on the frame. This product includes one size nasal pillows, select the size when ordering.
The Swift™ LT have very few parts and is easy to clean. The pillows and frame can be replaced separately. The entire mask system can be purchased here: Swift™ LT Nasal Pillow CPAP Mask with Headgear.
The Swift™ LT has less contact with the face and the mask frame is half the size other Swift products. The mask is very small and lightweight making it ideal for travel. The hose can pass up over the head or down the chest.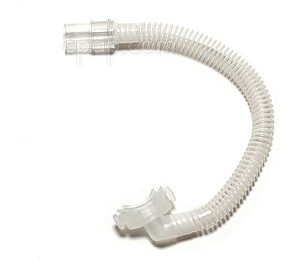 Swift™ LT Nasal Pillow CPAP Mask Assembl...
---