Save 20% today
and gain access to all future offers!
Sign Up & Save >
Home

/

Nasal

/

ResMed
Mirage Kidsta™ Nasal CPAP Mask with Headgear
---
Prescription required
Free Shipping
Free Returns
Order ships today if placed by 4PM CST
Need replacement parts & accessories?
Shop Now
Product
Overview
The Mirage Kidsta is designed for children 7 years and older that suffer from sleep-disordered breathing.
ResMed's Kidsta Nasal Mask is manufactured with Mirage dual-wall cushion technology, thus achieving a better seal. This mask combines performance and comfort, with a non-restricting view. It is specifically designed for children.
Non-Restrictive View
Dual Wall Cushion
Stabilizing Panels and Angle Adapter for stability, optimum seal and comfort.
Set and Forget it Headgear
Instruction booklet that is child friendly.
Click on parts that are easy for a small hands.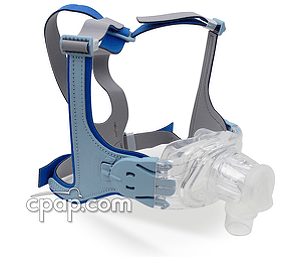 Mirage Kidsta™ Nasal CPAP Mask with Head...